Hill Valley in 2015 | Back to the Future | Back to the Future 2 | Back to the Future 3 |
Back to the Future 4 | Back to the Future 5 | Blast from the Past | BTTF Trading Cards

Doc Brown: Ha Ha! It works! Greetings Volunteers. Doc Brown here! Ahhhhh! I am currently traveling down the Hill Valley skyway in the year 2015. Soon I will return to the institute to send you one whole day through time. But First, There seems to be a small problem. Listen up volunteers - this concerns you. The current wherabouts, or should I say whenabouts of Biff Tannen are unknown. It seems he's missing from the year 1955. I dont know how or why this could be, but if Biff is allowed to roam freely throught time, it could skew history as we know it ......Whooaaaoooh!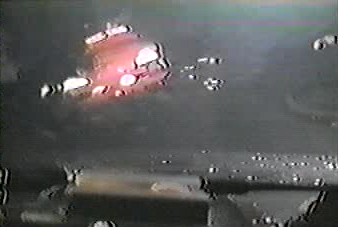 Doc Brown: Watch where you're Hovering, I'll be back soon time travel volunteers, and remember: Stay Alert, Hoooo!